Causes of Pale Skin and How to Treat It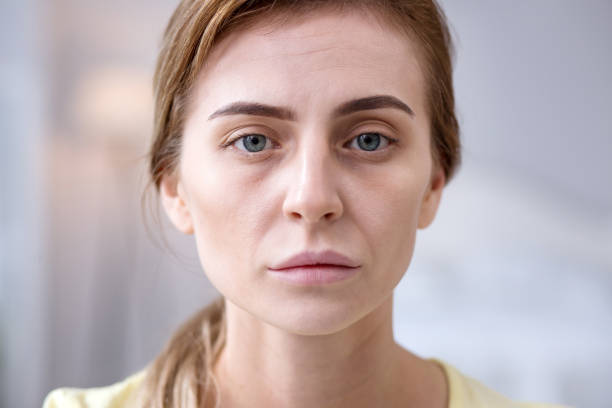 The reasons for pale skin are based on some issues that are known to everyone but sometimes overlooked in the busy city life: Air pollution, busy working life, unbalanced diet ... To renew the skin appearance, it is important to find the reasons for the pale appearance of the skin and to use the most suitable products for the skin. When these problems are eliminated, the skin appearance is renewed, the skin can have a healthy appearance supported by the right skincare routine!
Sleep Routine
An adult should sleep at least 7 hours a day as recommended. For a night of quality sleep, the interval hours are as important as the duration of sleep. Experts say that the process of renewing the body and skin appearance reaches its peak between 23:00 and 01:00. In this way, skin cells work for the renewal of the skin's appearance. That's why it's important to regulate sleep times is important to avoid pale skin.
Regular Nutrition
Choosing quick snacks, acidic drinks, carbohydrate-based products consumed instead of having breakfast, heavy after-meal desserts, chips make it difficult to maintain a healthy skin appearance. To achieve healthier skin, it is important to eat a healthy diet and drink an average of 2 liters of water per day. Therefore, mainly vegetables, protein, and natural foods should be included in the diet. You should start a day with a strong breakfast, and dinner should be lighter.
Skincare Routine
You can also support your skin by using skin care products that protect the moisture balance. The moisturizing cream that you can apply in skincare day or night, helps alleviate the fatigue of the day, reduces the appearance of fine lines, and allows you to achieve smooth skin. A careful care routine is needed to revive the look of tired face. In skin care routines, the right products should be selected considering age and should be applied correctly. Face serums that help intensive care of the skin can also be added to the skincare routine.
Sports and Exercise
We generally rest after a busy day. But you should know moving less is not very healthy. A sedentary life also affects the skin as well as the body. Actually, the way to rest effectively is through sports. Blood circulation is accelerated, oxygen is carried to the cells. In this way, the whole body becomes alive and the skin gets a bright appearance.